How to Write a Review for Points
Here is how to write reviews to earn rewards:
1. Click to open the rewards app on our site at the bottom left with the orange rectangle (if you are on a mobile device you may need to request the full site at the bottom) to be sure first: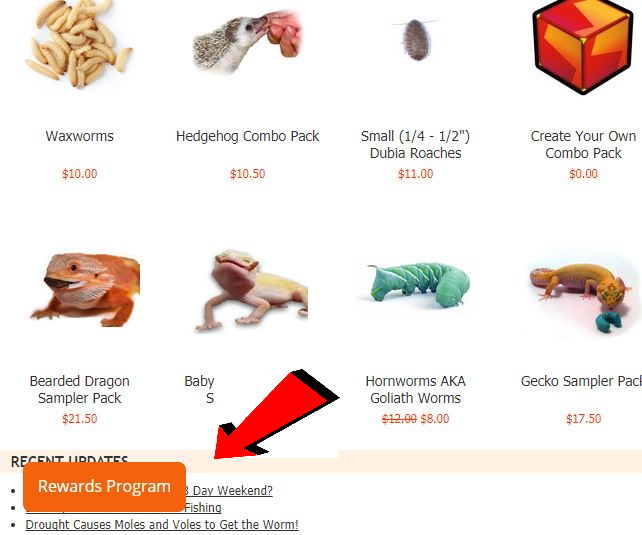 2. Once you are signed in, navigate to a product page you've ordered in the past.
Where it says "Reviews" click the 3 gray bars to the right:
3. Be sure to use the email address associated with your account: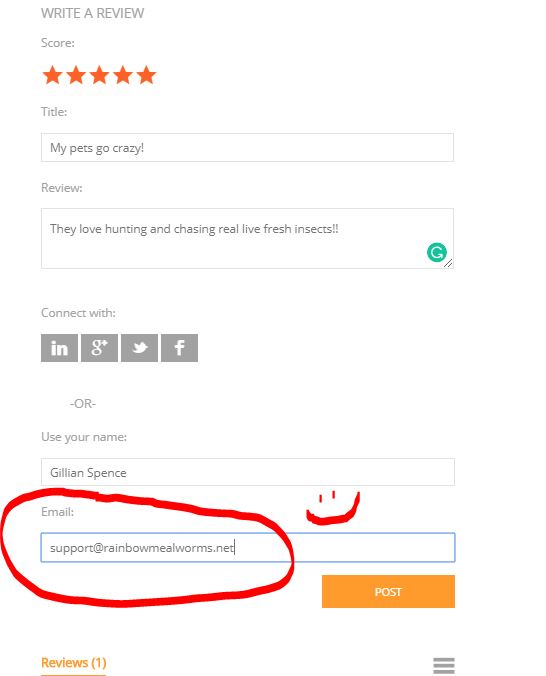 You will receive 100 points for your review, they can be made 1 time monthly to earn the reward, and take 24 hours to deposit into your account.
If you have written a review more than 24 hours ago and do not see your points, please email us at support@rainbowmealworms.net with the title of your review and we will find it and deposit the points manually for you.
We do not discriminate based on the number of stars you have given, we value your 100% honest opinion.